PURPOSE
In response to the success of ONE, the Columbus College of Art & Design students rallied for a second retail class - this time with much larger aspirations. Providing retail experience for interested students through multi-disciplinary classes. FORTHMADE was the result. A one-day pop-up store event featuring limited edition hand-created product.
THE RESEARCH
Extensive research, including studying competition and similar business models and building consumer profiles, was done to build a solid strategy. In addition, we learned how to create PR packages, give pitch presentations, and speak with investors. As a result, we earned funding to pursue the project.
THE MAKERS
A larger store meant larger inventory. We opened the store up to alumni and CCAD faculty as well as students. These were the makers - the hands and voices behind the product. Their work ranged from prints and original paintings to fashion, jewelry, wood-turning, ceramics, glass-blowing, and paper-toys.
ADVERTISING & STRATEGY
Our advertising had to reach two very distinct audiences - the consumers at Easton Town Center and the CCAD community. We accomplished this with two campaigns (one for each) and a strong social media presence. Channels included emails, posters, on-site advertising, flyers, press releases resulting in news coverage and video promos.
STORE: OPENING DAY
The store was located in an old dinner theater within the mall. We had to scrub the space clean, move everything in, open, and then move out all in 5 days. For nine hours, the store hosted customers moved inventory, and represented the Columbus College of Art & Design. The store was successful in encouraging the college to consider keeping the Developing Retail Class and explore further options to sell CCAD student and alum work.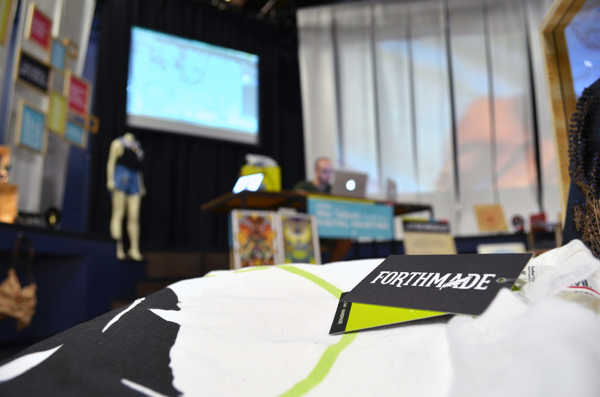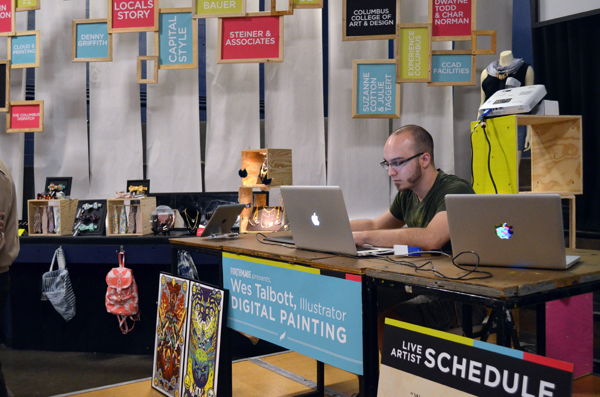 The FORTHMADE brand, concept, and execution was a team project created by the Retail Development Class in the spring semester of 2013 at the Columbus College of Art & Design.
Marcia Tabler, Columbus College of Art & Design Adjunct Instructor
Lillie (Templeton) Talbott, Business Manager
Alex Laniosz, Art Director
Qisha Kendy, Designer
Ryun Harrison, Merchandise Manager
Lauren Colbert, Business & Merchandise Co-Manager
Richard Smith III, Videographer
Amanda Hess, Photographer
Meara Swiler, Store & Display Design Manager
Phuong Nguyen, Store Design